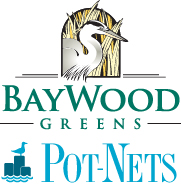 Baywood Greens - Lead Gardener
Baywood Greens Golf Course
3/15/2023
Position Description
Baywood, a beautiful golf course community located in southern Delaware, has over thirty acres of gardens that are maintained throughout the 500-acre property and include naturalized wetlands and ponds, woodland parks, mixed borders, and extensive seasonal displays. We are looking for a qualified individual for a full-time position as a Section Lead Gardener for the Golf Course.
Starting at $16.50/hr+ commensurate with experience
Job Descripion
The selected candidate will report to and assist the Landscape Supervisor with all aspects of daily operations, including, but not limited to:
Planning, scheduling, supervising and actively participating in maintenance and enhancement of permanent and seasonal garden/landscape plantings through weed and pest control, pruning, planting, mulching, fertilizing, grooming, etc.
Supervising gardeners on the Woodside Course to ensure daily tasks are completed and quality standards are met
Communicating with residents, golfers and the general public
Installing and maintaining seasonal plant displays for exhibit or education
Maintaining records, files and inventory as required and related to area of responsibility
Operating a wide variety of landscape equipment and vehicles, including Gators, front end loaders, trimmers, blowers, etc.
Assisting with other grounds maintenance activities including, but not limited to, removal and disposal of trash, leaf clean up, snow removal, holiday/seasonal displays
Ensuring that all work is carried out in a safe and efficient manner
Job Requirements:
Minimum Qualifications:
A High School Diploma or GED
Three to five years' work-related experience.
Preferred Qualifications:
Associate or bachelor's degree in horticulture or related field
Substantial knowledge in plant identification to our growing area
Garden/landscape design and maintenance experience
Great communication skills
Hours of Employment:
This is a full-time, year-round position with OT hours available during the spring/summer season
Operating hours are from 6:30am-3pm M-F
We offer an excellent compensation package with competitive benefits, including:
PTO after 90 days employment
Medical/Dental/Vision benefits
Paid holidays
401K with employer match + profit sharing
Access privileges to Tunnell Companies amenities
Type: Full-time
Pay: $16.50 per HOUR