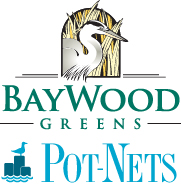 Cypress Tree Care: Aerial Crew Member
Pot-Nets Maintenance Compound
3/15/2023
Position Description
Position available for an Aerial Crew Member to perform all aspects of tree work according to industry and company standards.
Must be able to arrive at the work place on time daily, and work in a safe manner to protect yourself, crew members, and the public.
Pre-employment drug screening is required. Must have a valid driver's license (CDL or ability to obtain). It is necessary for our crew member to be able to safely and properly operate all equipment .
Excellent benefits (health, dental, vision, 401(k), life, disability, etc.) available.
Salary commensurate with experience.
Please apply here, or email resume/interest to tblake@cypresstreecare.com, or call us at (302) 732-3227.
Type: Full-time