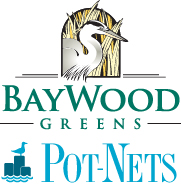 Cypress Tree Care: Tree Work Grounds Man
Pot-Nets Maintenance Compound
3/15/2023
Position Description
Position available for a responsible and hardworking Grounds Man. Experience in the tree industry is preferred, but not necessary.
Must be able to arrive at the work place on time daily, and work in a safe manner to protect yourself, crew members, and the public.
Pre-employment drug screening is required. Must have a valid driver's license (CDL or ability to obtain). It is necessary for our Grounds Man to be able to safely and properly operate all equipment .
Excellent benefits (health, dental, vision, 401(k), life, disability, etc.) available.
Salary commensurate with experience.
Please apply here, or email resume/interest to tblake@cypresstreecare.com, or call us at (302) 732-3227.
Type: Full-time