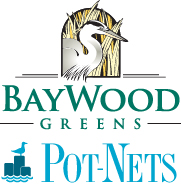 Groundskeepers
Location: Pot-Nets Communities
Position Description
Pot-Nets is seeking qualified, goal oriented and hard working applicants with experience in mowing/turf maintenance in it's Landscaping Department. Seasonal and Full time positions are available. Experience preferred and a valid Delaware driver license.
Job duties include ALL aspects of grounds maintenance. Full time positions offer competitive salary, full benefits, and a 401K Plan with chance for advancement to supervisory level.
Want to accept on-line employment applications for your own business?
Visit NinjaGig.com
today.