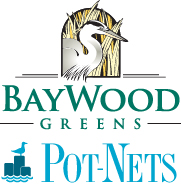 Landscape Installation Technician
Pot-Nets Communities
8/9/2019
Position Description
Landscape Installation
Pot-Nets Communities, which comprises 6 separate communities totaling over 1,400 acres, is seeking qualified, goal oriented and hard working applicants. Full time, year round positions are available, as well as seasonal. Job duties include ALL aspects of landscape maintenance and installation.
Qualifications preferred:
• Landscape/Hardscape experience
• Valid DE Driver License (CDL preferred)
• Familiar with small outdoor power equipment
• Great attitude, this position is on the forefront with our residents
We offer an excellent compensation package with competitive benefits, this is a full time year round position. Our typical schedule is Monday through Thursday, 6:30am – 5:00pm.
Pre-employment drug screening required.