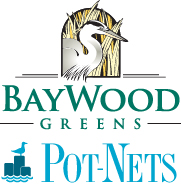 Landscape Installation
Location: Pot-Nets Communities
Position Description
Pot-Nets Communities, which comprises 6 separate communities totaling over 1400 acres, is seeking qualified, goal oriented and hard working applicants. Full time, year round positions are available as well as seasonal. Landscape/hardscape experience preferred with a valid Delaware driver license (CDL preferred). Job duties include ALL aspects of landscape maintenance and installation.
We offer an excellent compensation package with competitive benefits.
Want to accept on-line employment applications for your own business?
Visit NinjaGig.com
today.