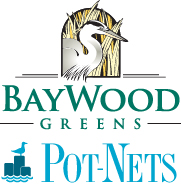 Pools Manager
Location: Pot-Nets and Baywood Greens Communities
Position Description
Position Title: Pools Manager
Organizational Unit: Pools Department
Accountability: Director of Public Safety
Classification: Seasonal, Full-time, Non-Exempt
1. Job Requirements:
a. Red Cross Level 2 Lifeguard Certification (preferred)
b. CPR/First Aid Certification
c. Clean Driving Record
d. Pre-Employment Drug Screening
e. Physical ability to carry a 50-pound weight a distance of 50-feet.
2. Direct Reports:
a. Up to 10 Lifeguards scheduled daily
b. Up to 25 total Lifeguards
c. Up to 6 Pool Attendants scheduled daily
d. Up to 10 total Pool Attendants
3. Job Location & Transportation:
a. Travel will be required between the 6 pools at the Pot-Nets Communities & Baywood.
b. Either a company-owned vehicle will be provided for your use on-the-job, or a vehicle mileage allowance will be provided.
4. Required Duties
a. Recruiting, hiring, training and daily management of all Lifeguards & Pool Attendants
b. Scheduling of all Lifeguard & Pool Attendant shifts
c. Ensure all pools are opened & closed daily on a timely basis
d. Coordinate Lifeguard scheduling for Private Events
e. Ensure neatness and cleanliness of all pools, pool decks, tables & chairs, umbrellas and game equipment
f. Cultivate attitude of professionalism, friendliness and courtesy towards Guests.
g. Ensure all Lifeguards & Pool Attendants look and behave professionally.
h. Ensure uniforms worn by Lifeguards & Pool Attendants are clean and in good repair.
i. Perform cross training of Lifeguards & Pool Attendants, so they know how to work at a minimum of one other location.
j. Perform periodic rescue drills, CPR refresher training, and communication skills training.
k. Ensure daily operation, attendance, inspection & chemical logs are being completed properly, in accordance with all applicable laws.
Want to accept on-line employment applications for your own business?
Visit NinjaGig.com
today.