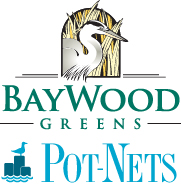 Arborist
Location: Long Neck, DE 19966
Position Description
Job Description:
The selected candidate will report to the landscape supervisor with any and all aspects of daily tree operations including, but not limited to:
• Motivate, train, and supervise employees in order to get work done efficiently and in a timely manner.
• Under general supervision, maintain, trim, and remove trees of various heights to promote tree health and appearance.
• Work as directed by the Landscape Supervisor(s) and fill out work detail reports daily and makes sure crew fills out reports.
• Acquire/Maintain COL Class B License and operate equipment such as bucket trucks, chipper, stump grinders, chain saws, and other small outdoor power equipment.
• Perform all duties in a safe and professional manner in accordance with company and departmental policies and procedures and ensures others are doing so as well.
Job Requirements:
Education, training, experience:
Spacer Image
Minimum Qualifications:
• A High School Diploma or GED, an associate or bachelor's degree in horticulture or related field preferred.
• Three to five years' work related experience.
• A valid Delaware driver license.
Preferred Qualifications:
• Substantial knowledge of industry standard tree care practices
• CDL Class B Delaware Driver License
• Great communication skills
Want to accept on-line employment applications for your own business?
Visit NinjaGig.com
today.